Our plastic surgeons and skilled medical professionals work very hard to provide every individual who walks through our doors with the absolute best in care. From your initial consultation to the final stages of recovery, our goal is to provide you with effective treatment, beautiful results, and a positive experience from a team who truly cares about your needs. Please take a look at some of our reviews below, and don't hesitate to contact us with any questions you may have.
Reviews
Awesome job by the whole staff. I am only a week out and I love what I see this early. The whole process has been seamless for me. They handled most everything else since the consult! Go see Dr. Fallucco and his staff!
Amazing surgeon! I have never seen a tummy tuck scar look this good. I am almost 4 weeks post-op and my scar is nearly invisible! Highly recommend Dr. Desai!
This was hands down the best experience I have had. Amazing bed side manners and respectful team and doctors couldn't ask for a better experience and team
Dr. Desai did AMAZING work!! Not only that, he is also so kind and helpful. I went in not knowing exactly what I wanted and he was so knowledgeable and guided me to the right decision. I could not be happier with my results! Highly recommend him!
Dr Parks and his staff have been amazing. I had upper eyelid blepharoplasty and he did a very natural and beautiful job ! It has really made a difference in my vision and appearance. I feel much more confident and My healing was very quick. I would recommend Dr Parks and will come to him for any future needs.
This is the absolute best treatment I have ever received at a doctors office. Everyone from the staff to Dr STANKARD are very kind and helpful. Thank you all for making everyone feel so welcome! May God bless you
This place is great!! Got my breast augmentation here with Dr. Michael Fallucco. I couldn't be happier with what he recommended, his work and the customer service of this place! 10/10
Dr. Ankit Desai is the best. I had a skin-sparing bilateral mastectomy due to breast cancer, and Dr. Desai did my breast reconstruction. He is professional, extremely knowledgeable, highly experienced, highly skilled, caring, a perfectionist, and an artist. I wouldn't recommend anyone else.
I went to Dr.Parks for a breast reduction and a lift and I am so happy with my results. He was available at all times of the night responding to any concerns I had and was very helpful.
Dr Fallucco is a rare breed. He's an excellent surgeon and has a great bed side manner. His staff is very kind and friendly. I was skeptical to begin with not knowing what to expect but before surgery Dr Fallucco explained everything so I understood and knew what to expect. I then felt comfortable about my decision. Several of my other doctors have seen my incision and were impressed. Thank you Dr Fallucco and staff for making my dream come true.
I'm 6 weeks post breast reduction surgery today. Dr. Parks and his staff are absolutely wonderful. Dr. Parks is both super professional and personable. I am very pleased with the outcome of my surgery and would highly recommend Dr. Parks to anyone.
Dr. Parks and his team were very kind, patient and understanding. Results looks great, recovery was easy. Bonus points to Dr. Parks for draining a bump I had on my thigh for free!
Dr. Fallucco and his team are amazing ! They offer a concierge type experience and made me feel truly cared for. My results are life changing and I would recommend over and over again !
I have had a blepharoplasty and eyebrow lift in addition to just getting breast implants with a lift. Doctor Fallucco and Morgan are amazing and make you feel like part of the family. The staff is courteous, confident and helpful with all the details that you need after Before & After surgery.
I've had two surgeries with Dr. Joseph Parks in the past year and he and his team have been truly wonderful. Dr. Parks genuinely wants you to feel happy and confident with your results, and offers realistic options to get you there. I've recommend him to my friends and family for any procedures they've needed.
Post surgery visit with Dr Fallucco. He and his staff are amazing! Caring, comforting and professional. This is my new plastic surgeon and Botox provider for life!
Dr. Parks and staff are absolutely incredible. I am 3 weeks out from a breast reduction and extremely happy with results thus far. Prior to surgery, the procedure was explained in great detail more than once. Sarah in the OR made me super relaxed and comfortable as this was my first surgery and I was super nervous. This was by far the best decision of my life! Thank you so much Dr. Parks and staff!
Dr Parks was amazing and I'd recommend him to anyone. Be mindful that everyone heals different and everybody's body is different. So the healing process is truly a patience tester.. but, 10/10 I recommend.
I'm so glad I chose Dr. Rinkinen for my surgical procedures! He provided a detailed plan of what he would do, answered questions thoroughly, and explained everything really well so I felt comfortable. My surgery went well and I experienced minimal discomfort and great results. Beyond all that, he is a very sweet and personable doctor with great bedside manner and will make you feel comfortable. I would definitely choose him again!
Dr. Parks performed my breast reconstruction after my double mastectomy and I can't be any happier! He did such a fantastic job. I was very scared and sad about the entire ordeal in the beginning, but the results are more than worth it!
I was very pleased with Dr.Desai's bedside manner as well as the results of my recent procedure. From the time I called to schedule my consultation, until my last follow-up appointment, all of the staff were friendly and professional. I strongly recommend Florida Plastic Surgery Group if you are looking for high quality results and an overall exceptional experience.
Thank you very much to Lissette Hernandez for her great help, she was always in communication with me to explain everything step by step about my entire process. Excellent service!!
The process from start to finish was seamless. Dr. Park was very professional and explained everything in great details. I would highly recommend him and the office. I am so impressed with the end results.
Dr. Fallucco and the team were fantastic every step of the way. He worked with my indecisiveness with sizing and I couldn't be happier with the results. I'm a week out and already extremely happy with the look, compared to a lot of people taking months to feel the satisfaction. My bruising was almost none and I felt back to myself so much quicker than expected. Over a decades wait well worth it for a great surgeon and outcome!
Dr. Jacob Rinkinen completed my surgery he did an Amazing job. He's so sweet,kind,polite and has good bedside manner. He truly cares about his Patients. Thank you Dr Rinkinen I'm so thankful you performed my surgery you're such an Awesome Surgeon with skills. His staff is amazing as well. Thank you Jennifer you guys made me feel so comfortable going through the process. She is a sweetheart as well!
Testimonials
Thank you Dr Desai and Your entire staff for taking excellent care of me.
After almost 40 years and 15 prior failed surgeries to a lessor or greater degree, Dr. Fallucco listened to me the patient and found the issue that has plagued me my entire adult life. It was a misdirected Supra Orbital nerve from birth, which I told the very same symptoms to every doc prior and Dr. Fallucco was the only doc who listened and traced back the source of the constant pain 24/7 365. Most often my pain was no less than a 6, and most often an 8-10 due to pressure changes. I actually had a surgeon years ago advise me to move to Arizona (less pressure changes) when his ego & skill set failed me. Can you imagine?! After 25+ plus years on pain killers and multiple hospitalizations, I am now pain & medication free! Dr. Fallucco is the man to see if you fit this profile. I would be remiss if I didn't mention his extremely qualified & friendly staff who made the whole process that much easier! Thank you Thank you Thank you
I had breast cancer in 2013 and at that time I had a lumpectomy and radiation. In 2015 I was referred to Dr Desai for breast reconstruction surgery. I had my procedure in March, 2016. Dr Desai is an excellent Surgeon as well as a very kind and professional Doctor. Also, he has an excellent staff and their customer service skills are outstanding. All of his staff members are well-trained and very organized. Thank you Dr Desai and Your entire staff for taking excellent care of me.
I would definitely suggest Dr. Parks to anyone facing anything to do with plastic surgery. Dr. Parks gave me great tips to make my body heal faster and better. I still use all the supplements and tips he gave me for better health. Dr. Parks made me feel comfortable and as if I had a say so in the decisions he was making for me. That made me very trusting of him. He is just an amazing doctor and truly cares about his patients. His thoughtfulness was overwhelming to me! I would trust him with anyone who needs his care!
I had breast cancer in 2005 had implants put in my implant on the side I had cancer in from the scare it was making implant mash. I was referred to Dr Fallucco by Dr Fox I went to see him in 2015 he had implants removed now I have my own body tissue Dr Fallucco listen to my concerns took his time with myself and my husband I am so glad he made me fill like a real woman. My breast are my own went to his tattoo artist and wow she did a wonderful job. I would and I do tell everyone about Dr Fallucco he has a great bedside manner & cares about your concerns I am very happy I went to see Dr Fallucco he made me feel whole again??! Thank You Dr Fallucco & of course your staff?
Dr. Parks and his staff was always very professional and comforting, no questions went unanswered. Dr. Parks did an outstanding job with the reconstruction and I am completely satisfied with the results. Renee (3D tattooing ) is awesome. Thank you Dr. Parks and staff.
Both my surgeries were with DR. Parks went very well. Had no problems. Everyone in office Natalie and staff were very professional "I Love Them".
I had constant pain in my feet and legs, had been to 5 doctors over a year and half and was finally referred to Dr. Fallucco. Within minutes he recognized the symptoms, diagnosed the problem and set out a course of action to resolve my pain. He spoke clearly and informatively allowing my husband and I to understand in "simple" terms what was needed and how to proceed. I find myself increasingly intolerant of what seems to be a growing number of professionals who fail to consider your time and abilities when they are assisting you. Never did I feel that with Dr. Fallucco or his staff. The appointments were kept timely, the phone calls were answered/returned efficiently and the whole office performed professionally and courteously. 2 operations later, my life is back on track. I highly recommend Dr. Fallucco and all those who support him in his professional practice.
On October 20, I was diagnosed with invasive lobular carcinoma. I researched many options quickly and was referred by my Pensacola surgeon to Dr. Fallucco for the DIEP flap reconstructive surgery following removal of tumor and some lymph nodes. When I awoke after surgery, there was minimal discomfort; pain level was almost zero. It has been nine days post surgery; the breasts and tummy area look AMAZING; (I get my nipples in three months). I have resumed many of my daily activities around my home and am now in my office as I type this. My staff is all AMAZED; I am AMAZED; excellent care, gentle and professional bedside manners, and best of all, AMAZING work!! I can not say enough about Dr. Fallucco's staff–courteous, competent, and helpful in the details. Thank you to all at the Florida Plastic Surgery Group for a new body–and best of all, one WITHOUT CANCER. 🙂 Update: just got my 3D nipple tattoos two days ago. Amazing results as well. 100% satisfied with the results.
I had a first time breast augmentation by Dr. Fallucco, August 2015. I am amazed at his work. I am so happy with my results and they look by far amazing! The exact size, shape and feel that I wanted. He is so kind and compassionate in the way he treats his patients, he makes you feel very comfortable in the appointments and surgery before and after. He is such a great surgeon and I would highly recommend him to anyone!! His staff is also so kind and helpful and made me feel so comfortable throughout the whole process.
We have been very impressed with the attention to detail and concern for our daughters chronic migraine syndrome. Dr. Fallucco showed compassion and understanding to our on-going frustration with finding relief and resolution to our daughters migraine pain. We chose the Nerve Decompression Surgery (Migraine Surgery). It was a absolute life saver for our daughter. She has gone from being homebound from school and daily life to physically feeling her old self again. She is able to regain her active lifestyle again! It is so great to see her living a happy healthy life again! Thank you Dr. Fallucco and his assistant Jennifer! :0)
Dr. Fallucco and staff are awesome. My result is exactly what I wanted and expected.
From the moment I first talked to the office staff for a consult, I have had an excellent and pleasurable experience. After losing 75 lbs, I underwent procedures needed to help me celebrate my success. FPSG has helped me find the fit, athletic 51 year old body that was hiding under excess skin. My confidence and self-esteem are elevated to levels I have never experienced.
I had body contouring performed due to planned weight loss. I was given comprehensive options and good advice on which procedures might work best for me. The Florida Plastic Surgery staff was caring and I felt treasured. I am so thankful to have this fine team of physicians and staff to help me with my healthcare needs.
Dr. Desai treated me like family. His compassion and patience were truly appreciated. I have and will continue to send my family and friends to him. Thanks.
Dr. Desai was available for questions whenever I needed. He even called me personally after my surgery to make sure I was doing all right. I love my new breasts. They look and feel great. Thanks so much. I wish you the best of luck in Jacksonville and will look you up in a few years when it is time for my face lift.
My breast augmentation experience with Dr Desai was flawless. From beginning to end, he was respectful and professional. I love my results! I have regained my confidence. I would highly recommend him to family and friends.
After a degloving occupational accident to my right foot, Dr. Desai rebuilt it, in spite of the fact that most doctors recommended an amputation. It amazes me how he was able to do it. If only I had a "Fat Pad" – something he was able to give me – it would be perfect. Thank you so much Dr. Desai, for your availability, you competence, and your gentleness. You are truly a blessing. We miss you!
Dr. Desai did a wonderful job on my face lift. By adding my own fat to my face, the face lift he performed made me look 20 years younger. His personalized attention was great.
When breast cancer forced me to choose a team of doctors to restore my health, I was nervous. I was an integrative medicine pediatrician who hadn't seen a doctor in at least 5 years. One of the best ways to learn about the quality of a surgeon is to ask the OR nurses. They couldn't say enough good things about Dr. Desai, and neither could the doctors who knew him. When I met with him, he honored my wish to have nothing artificial used for my bilateral mastectomies and DIEP Breast Reconstruction. Dr. Desai was unbelievably kind to my children and answered all of their questions with honesty and patience. He promised them that he would take care of me just like I was his mom. His smile on the morning of surgery was contagious and eased my husband's mind. His love of his work shows in his enthusiasm and the way he seeks perfection in the outcome. I swore I'd never have plastic surgery nor tattoos, and breast cancer has made me eat my words on both counts. I love and am so grateful for my new and improved body – it looks better than it has in years!
My decision to have Dr. Desai perform my bilateral augmentation mastopexy was the best decision ever. He explained everything in detail before surgery and did a beautiful job. He called me at home afterwards to make sure I was feeling and doing well. His staff was extremely friendly and helpful. I would recommend Dr. Desai to anyone looking for "THE BEST."
I want to thank you for everything. My mother feels great, you surely did treat her like your own mother and I appreciate it a great deal. She loves the overall result of her tummy tuck and she feels like you took off 20 pounds. Again, thanks for all the care you gave my mom.
Thank you so much for the wonderful job you did on my abdominoplasty surgery. You have changed my body and my life. Thanks for your kindness and compassion.
Dr. Desai, is truly a special person. His bedside manner is excellent. Thanks for helping me through the Breast Reconstruction process, both emotionally and physically. Thanks for making me whole again.
I just wanted to take a moment and thank you for the bottom of my heart for the great things you did for me and my family.
I had body contouring performed due to planned weight loss. I was given comprehensive options and good advice on which procedures might work best for me. The Florida Plastic Surgery staff was caring and I felt treasured. I am so thankful to have this fine team of physicians and staff to help me with my healthcare needs.
From the moment I first talked to the office staff for a consult, I have had an excellent and pleasurable experience. After losing 75 lbs, I underwent procedures needed to help me celebrate my success. FPSG has helped me find the fit, athletic 51 year old body that was hiding under excess skin. My confidence and self-esteem are elevated to levels I have never experienced.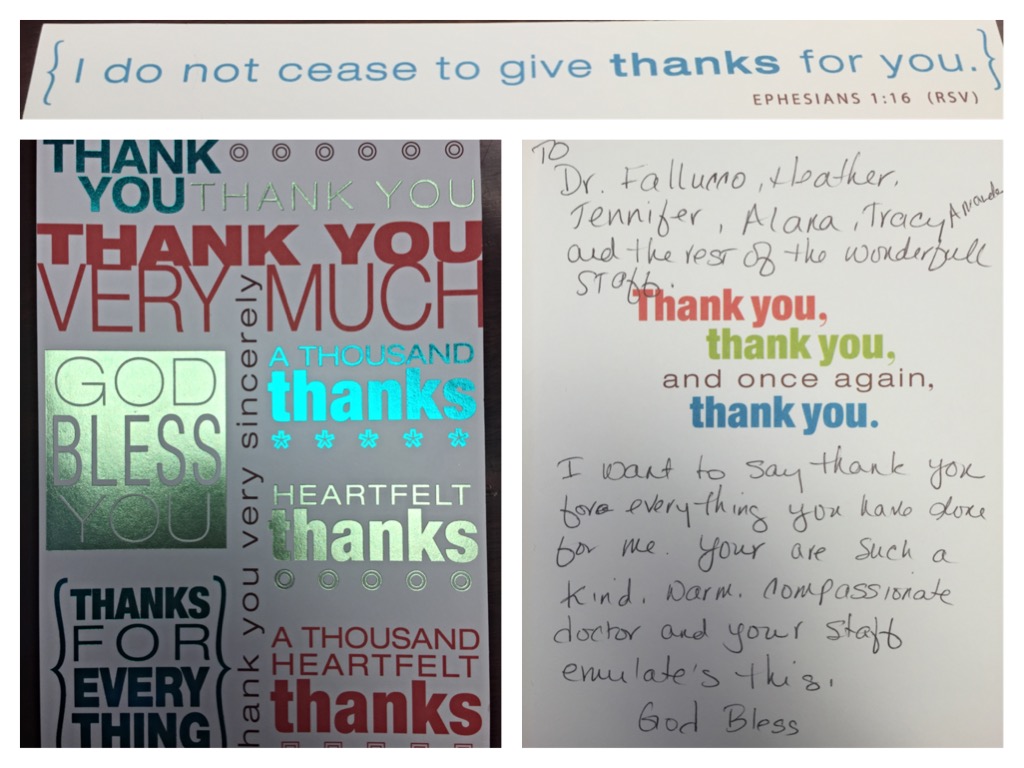 Post a Review
Our doctors and staff feel privileged to be trusted with your health, care, and healing. We hope your experience at Florida Plastic Surgery Group exceeds your expectations and value your feedback. If you would like to take a moment to share your experience with other potential patients, you can assist them in their decision-making process. We appreciate all reviews written about our cosmetic plastic surgery practice and encourage you use one, a few, or all of the below resources.