Transforming Lives
with Expert Plastic Surgeons
Any type of plastic or reconstructive surgery is a major step. We want you to feel confident and reassured that you are in the hands of skilled, caring doctors who have the background and experience necessary to successfully meet your goals. Our plastic surgeons have devoted their careers to helping people enhance their appearance and confidence. They have been trained and educated at some of the most prestigious medical institutions in the world, including Johns Hopkins and Vanderbilt University.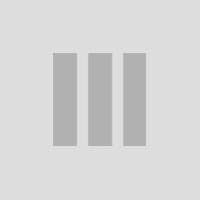 Meet Our Surgeons
Dr. Ankit Desai, Dr. Michael Fallucco, Dr. Joseph Parks, and Dr. Michael DeFazio are members of many respected international and local organizations dedicated to the advancement of plastic surgery, such as ASAPS (American Society of Aesthetic Plastic Surgery), ASPS (American Society of Plastic Surgery), SESPRS (Southeastern Society of Plastic and Reconstructive Surgery), Duval Medical County Society, Greater Jacksonville Society of Plastic Surgery, and others.
Please follow the links above to learn more about each of our experienced plastic surgeons. If you would like more information, we encourage you to contact Florida Plastic Surgery Group today at 904-262-3372.
How to Choose the Best Plastic Surgeon for You
If you are considering having some kind of plastic surgery procedure, it is important that you choose your plastic surgeon very carefully. You want the best results with the lowest risk of complications, which means choosing a surgeon who is professional and qualified. One excellent way of determining if your plastic surgeon is qualified to perform your plastic surgery procedure is to see if he or she is board-certified. Dr. Ankit Desai, Dr. Michael Fallucco, Dr. Joseph Parks, and Dr. Michael DeFazio are board-certified in plastic surgery by the American Board of Plastic Surgery, Inc.
Importance of Board-Certification
for Plastic Surgeons
What is so special about board-certified plastic surgeons? Board certification from the American Board of Plastic Surgery is an extremely challenging and rigorous process, meaning that any board-certified plastic surgeons, such as Dr. Ankit Desai, Dr. Michael Fallucco, Dr. Joseph Parks, and Dr. Michael DeFazio, are proven to be knowledgeable and competent in plastic surgery.
To be eligible to take the oral and written board certification exams, a doctor must already have:
Graduated from an accredited medical school
Completed at least five years of surgical residency in an accredited program
Residency training must include at least two years of dedicated plastic surgery residenc
Other Factors to Consider
Our doctors are dedicated to providing a pleasant and comfortable plastic surgery experience for every patient. They are friendly, caring plastic surgeons who will do their best to focus on the needs of our patients at Florida Plastic Surgery Group and help you achieve the look you have always wanted.
Questions to Ask Your Potential Plastic Surgeon
You should never be hesitant to ask questions of your potential surgeon and ensure that any and all concerns you may have are thoroughly addressed. Before you choose your surgeon, you should feel confident in his or her abilities and feel that you are establishing a good rapport. It's important that you are able to be honest and forthright with the surgeon you are considering, and that you feel you are being given the same treatment in return.
Here is a sample of some of the best questions to ask your potential plastic surgeon; however, this is by no means a comprehensive list. You are encouraged to ask any questions you feel may be helpful in your search.
Are major surgical procedures performed in an accredited surgical facility?
Are you trained and experienced in a range of plastic surgery procedures?
Are there specific procedures that you have more experience/training to perform?
How many years have you been practicing plastic surgery?
What are the professional organizations/associations you are involved with?
Do you pursue continuing education related to plastic surgery/aesthetic enhancement?
What are the best options for my unique needs and cosmetic goals?
What can I expect during all stages of treatment – before, during, and after?
What are the risks involved with the treatment?
May I see

plastic surgery before-and-after photos

of patients you have treated?
May I view

testimonials

from other patients who have undergone this procedure?
What do you consider to be reasonable expectations for results?
How long should I expect the results to last?
What can and what cannot be accomplished with this treatment?
Do you utilize some of the latest technology and techniques?
Will you customize the treatment to my specific needs and goals?
If you would like to learn more about our plastic surgeons, or if you would like to schedule an in-person consultation to talk about your goals, please contact us today. You can also schedule a virtual consultation with one of our top plastic surgeons, which can be conducted online from the comfort of your home.