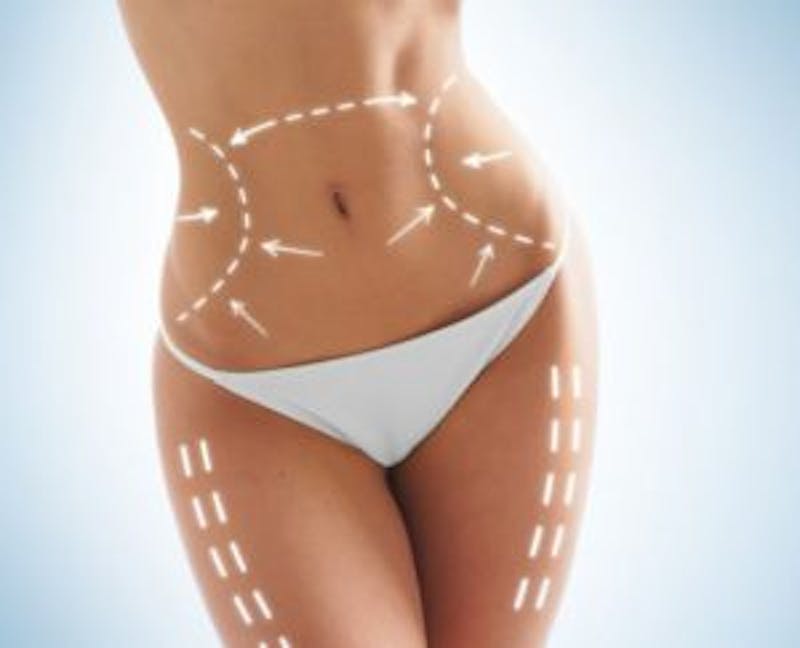 Liposuction is the process for removing fat (adipose tissue) from the desired area in an elective outpatient surgical setting. It requires a couple of incisions, typically less than 1cm in length, hidden in discreet areas to allow for the fat cells to be removed via suction cannulas.
The amount of fat cells in your body is predetermined, and fat cells can store (increase in size) if your caloric intake is greater than your body requires. Although the fat cells that are removed during liposuction are permanently removed, the remaining fat cells can increase in size to store fat as needed.
As with any surgery, nothing is everlasting, and the normal process of aging will always continue. If one does not improve their diet or exercise, the excess calories can be stored in the residual fat cells. However, subtle changes in your caloric intake or exercise will keep the fat away following this procedure and liposuction is an excellent way to address those hard to treat areas resistant to diet and exercise.
Liposuction surgery is a great option for those that are weight stable and can leave you with a smoother and more contoured body. To maintain your liposuction results, as with any procedure, one must achieve a stable weight and maintain a healthy lifestyle. Here at Florida Plastic Surgery Group our board certified plastic surgeons will tailor an individualized plan to achieve optimal aesthetic results.
For Summer 2016, we currently have a great special promotion to help you get rid of your flanks
(also known as love handles – the area between the ribs and the hips on the side of your body).
Take advantage of this special offer, and Contact Us today to schedule your consultation!