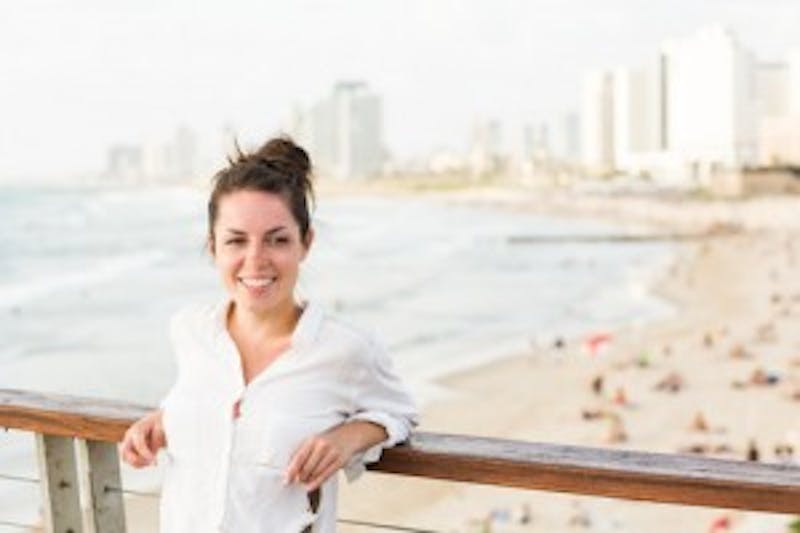 Breast lift surgery, also known as Mastopexy, is one of our most popular procedures here at Florida Plastic Surgery Group. This treatment can rejuvenate the appearance of the breasts with beautiful, natural-looking results. Here are answers to some of the most frequently asked questions we receive about breast lift surgery and what to expect. If you would like more information, please visit our breast lift page, or contact Florida Plastic Surgery Group to schedule a consultation with one of our experienced plastic surgeons.
What are the benefits of breast lift surgery?
Breast lift surgery can literally give the breasts a "lift," correcting the appearance of sagginess and excess skin. The procedure can ultimately reshape the breasts, lift the nipples to a higher position, and make the skin look and feel more youthful and firm. Our doctors also use advanced techniques to allow for enhanced projection and longer-lasting, natural-looking results. Many women begin to feel self-conscious about the appearance of their breasts once the natural aging process, raising children, and weight fluctuations have taken their toll. With breast lift surgery, the breasts can be beautifully revitalized and help you feel great about the way you look.
Do I need to have implants with a breast lift?
Breast augmentation with implants can be performed in combination with breast lift surgery; however, it is not required. If you would like to enhance volume for a fuller breast appearance in addition to lifting the breasts to a more youthful position, a breast lift with implants may be an ideal option. If you are not looking to significantly enhance the size of your breasts, a breast lift alone may be all that's necessary. One of our plastic surgeons will talk with you about your options during the initial consultation and determine what would be best for your needs and goals.
Fat Grafting and "Natural" Breast Augmentation
At Florida Plastic Surgery Group, we are able to take fat cells from one area of your body (obtained through liposuction performed in the waist, thighs, or another area containing pockets of excess fat) and inject them into the upper pole of the breasts to provide even greater breast enhancement. Fat grafting techniques can create a fuller, more natural appearance, and the results can be so significant that patients undergoing breast augmentation may require a smaller implant – or no implant at all – to attain their goals.
Can I still breastfeed after a breast lift?
Depending on the techniques and incision locations used during your breast lift surgery, it may still be possible for you to successfully breastfeed after the procedure. With that in mind, our plastic surgeons often advise patients considering breast lift surgery to wait until they have decided not to have anymore children. Not only can breast lift surgery potentially compromise your ability to breastfeed, your breast lift results may also be negated after the physical effects of pregnancy and breastfeeding have set in.
How noticeable will the scars be?
There will be some degree of scarring after breast lift surgery; however, our plastic surgeons are extensively experienced with this procedure and will utilize advanced techniques to minimize the appearance of scars. Plus, the scars should fade over time. Incisions will also be placed in areas that can be easily hidden under clothing or swimwear.
Can I do exercises to lift my breasts?
While there are many opinions out there stating that certain exercises can provide your breasts with a "natural lift," the fact is that only surgery can achieve the best results in most cases. Exercises cannot alter the position or shape of the breasts, and they cannot stop the drooping effect. Pregnancy, weight gain/loss, the natural aging process, and simple gravity stretch out ligaments and cause inelastic, loose skin in the breasts. Exercising, certain types of bras, good posture, and other factors may help with tone and some level of keeping the breasts looking "perky," but surgery is the only way to eliminate loose skin and lift the breasts to a higher, more youthful position while providing them with a firmer and smoother appearance.
How much time should I allow for recovery before getting back to my normal routine?
Many patients are able to return to work or resume normal daily routines about one week after breast lift surgery. It's important to follow post-operative instructions to the letter in order to make sure the breasts are healing properly. Discomfort during recovery can be managed with medication. Strenuous exercise and heavy lifting should be avoided for several weeks after surgery. Adequate rest, adherence to instructions, and maintaining follow-up appointments can go a very long way toward ensuring you attain a safe recovery process and results that meet your goals.
Schedule a Consultation
If you would like more information on breast lift surgery, or if you would like to schedule a consultation with one of our experienced plastic surgeons, please contact Florida Plastic Surgery Group today.