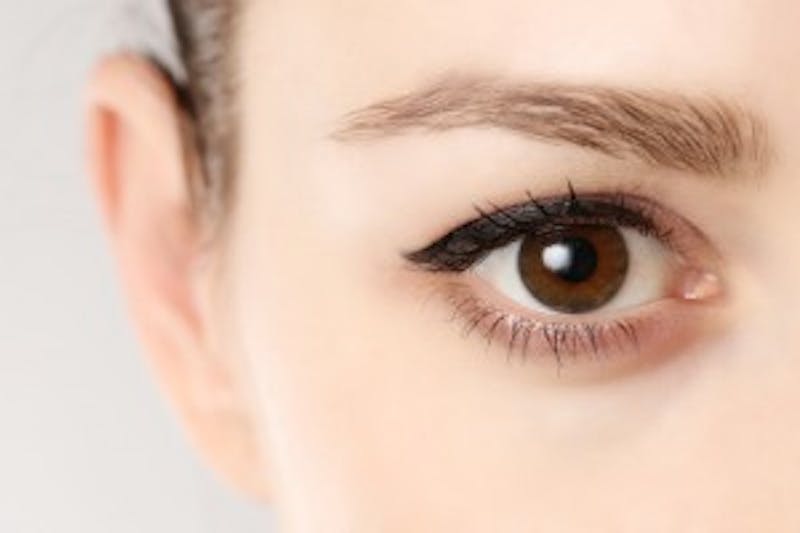 With eyelid surgery, you can reduce many common signs of age, stress, and exhaustion for a more youthful, refreshed appearance. Eyelid surgery, also known as an eyelid lift or blepharoplasty, is one of the more popular procedures available at Florida Plastic Surgery Group. The treatment can be performed on the upper eyelids, the lower eyelid areas, or both. Eyelid surgery can successfully address a number of concerns, including under eye bags, puffiness, excess skin that may be causing impaired vision, wrinkles and other aesthetic issues.
When it comes to the costs of eyelid surgery, there are a number of variables to be considered. During your initial consultation, one of our experienced plastic surgeons, Dr. Ankit Desai, Dr. Michael Fallucco, or Dr. Joseph Parks, will evaluate your needs and determine if eyelid surgery is the ideal option for your goals. Then, a personalized treatment plan will be created. Since this procedure is custom-designed for your individual needs, prices for the treatment will depend on whether you are having upper eyelid surgery, lower eyelid surgery, or a combination of the two treatments. The extent of treatment, the techniques utilized, and fees associated with the surgeon, anesthesiologist, and hospital facilities will also be factored into the cost of your eyelid surgery. Once your treatment plan has been developed during consultation, one of our surgery schedulers or patient care coordinators will give you an official price quote of the overall price and go over it in detail with you.
It's important to remember that eyelid surgeries deemed to be a medical necessity, such as those performed to remove sagging upper eyelid skin that is having an / impairment on vision, may be covered or partially covered by insurance. With eyelid surgeries that are primarily being performed as a cosmetic enhancement, insurance does not usually offer coverage for these costs; however, Florida Plastic Surgery Group offers a number of payment options that can help make your surgery a reality. In fact, we work with reputable healthcare and plastic surgery financing companies that provide a range of no-interest and extended monthly payment plans for qualified applicants. One of our staff members will be happy to talk with you about your options and help you find a way to conveniently bring the cost of eyelid surgery into your budget.
If you have questions about eyelid rejuvenation, or if you would like to schedule a consultation here at our practice, please contact Florida Plastic Surgery Group today at 904-262-3372.